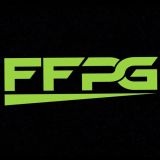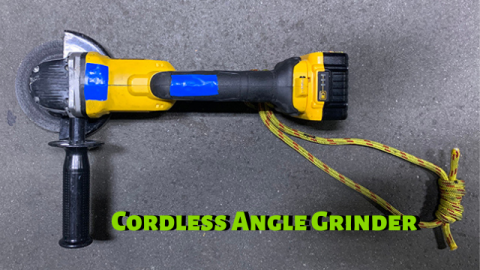 The DEWALT 4.5-in 20-Volt Cordless Angle Grinder an incredibly lightweight and useful tool that unfortunately gets overlooked more often than not, simply because many don't understand the full capacity of where and when to apply it. DEWALT 4.5-in 20-Volt Cordless Angle Grinder has become a tremendous addition to the roof or outside vent firefighters complement of tools. Weighing in at only 4lbs yet delivering 8,000-RPM of high-power cutting and grinding fury. This little tool can pack quite the punch on the fireground.
Two separate blades can be used with this tool, similar to a partner saw.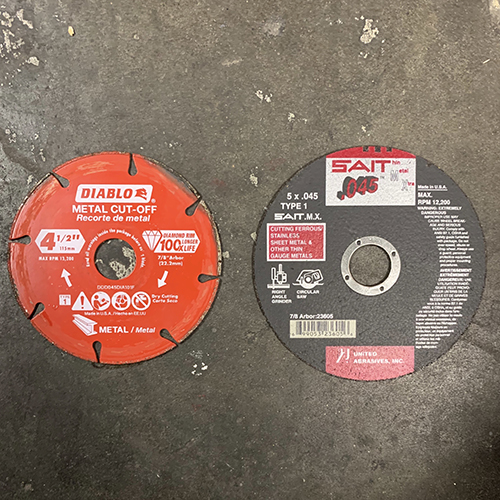 Diamond-Cut Blade, with up to 70x more life as an abrasive disc. This single blade will outlast as many as 70 abrasive blades providing the lowest cost per cut. Unlike traditional abrasive discs that shrink with use, the Diamond Cut Blade maintains its size and consistent cutting depth, even after a thousand cuts. However, these blades cut noticeably slower than the traditional abrasive disc.
Aluminum Oxide blade or (abrasive disc) is much more affordable and alternative than the diamond cut blade. You will cut much faster with the abrasive disc but expel your blade almost instantly when attacking something of substantial size.
I prefer the aluminum oxide blade over the Diamond Cut Blade for this tool solely for the application of an angle grinder. Most times, this tool is for attacking quickly and taking short cuts rather than using a forcible entry partner saw, where your cuts are extended, or a large area needs to be opened up, such as roll down gates or faced with multiple locks.
Now let's talk about why the DEWALT 4.5-in 20-Volt Cordless Angle Grinder has become a game-changer on the fire ground and examine some of the scenarios where you might want to put this tool into operation. Yes, this tool makes quick work of standard padlocks and steal linked chain, but it's so much more than that. Think about the roof firefighter operating on the floor above in a fireproof multiple dwelling. By law, all multiple dwellings should have child safety gates in place. If conditions dictate to get the KO curtain into operation quickly, or more importantly, the Life-Saving rope, the angle grinder will make quick work of the child gates clearing your area quickly and effectively to carry out your job like a professional.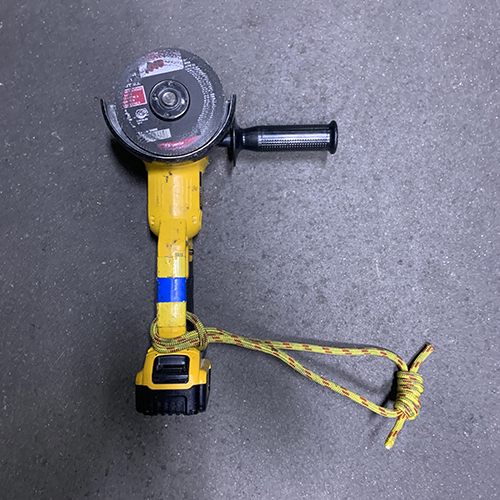 With that in mind, some companies carry bolt cutters to the roof (especially when taking the adjoining building) strictly to ensure you will be able to remove any fencing that separates yourself from the actual fire building.The angle grinder only weighs 4lbs, and if modified with a sling or strap, in my opinion, it's a no brainer to take it over the bolt cutters when going to the roof.
Also, carrying the DEWALT 4.5-in 20-Volt Cordless Angle Grinder, when assigned the outside vent position, provides almost countless opportunities to put this tool to work effectively. Think about how many obstacles you face merely just getting yourself into position. Locked gates, chains, and fences, just to name a few. I can think of more times than not where I've thought to myself fuck I wish I had the saw while making my way to the rear. Now once you gain your position on the fire, you can attack window bars, child gates, or fire escape gates like a gentleman.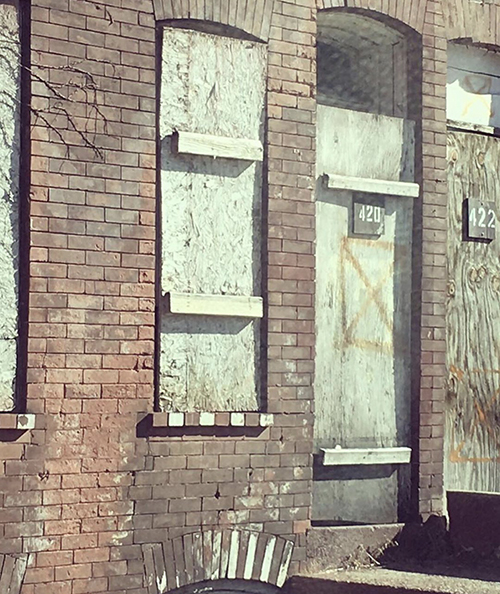 Also, this tool becomes a tremendous asset while operating at vacant building fires.Think about how awkward attacking carriage bolts of HUD windows can be, especially when operating a saw above your head from a portable ground ladder. With the angle grinder, you can now comfortably take HUD windows where previously it had been challenging to get the saw into position.
Whether it's operating off a ground ladder, cutting locks, gates, window bars, or fencing, the DEWALT 4.5-in 20-Volt Cordless Angle Grinder is a tool that will change the way we operate on the fire ground. Be aware there are many Cordless Grinders on today's market that hit different price points yet are very similar in use. Find what works for you and your department, and take steps to change the game.
Authors: Mick Farrell @Topfloortactics
Captain Brian Butler @Urbanfiretraining