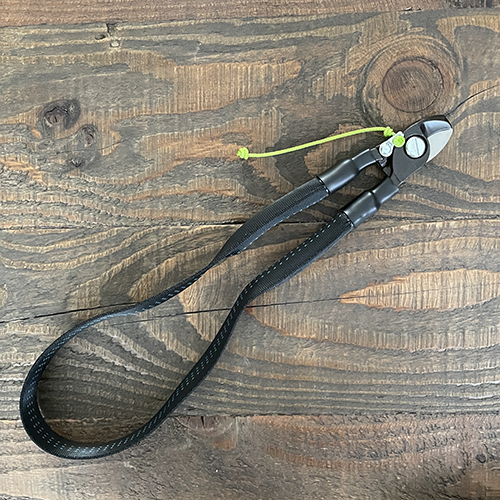 FFPG Spring Loaded Cutters "Black Out Edition"
FFPG Spring Loaded Modified Cutters
As firefighters we are always looking for a quality set of wire cutters for our turnout gear. After years of testing different brands, makes, and models we have finally settled on a pair! With some FFPG modifications including a webbing lanyard this pair of spring loaded cutters comes in just under 7 inches and weighs only 9oz. Small but powerful these wire cutters will cut through any wire or rope that could cause a potential entanglement hazard. In testing we found it cut through all commonly found solid or multi stranded residential electric, phone, and cable wires. We even found that it cuts synthetic materials like 1" tubular webbing and up to ½" Kernmantle rope! So, give these a try and watch them become your favorite piece of personal gear "In Your Pockets"!
Additional Information:
For cutting copper and aluminium single/multiple stranded wires, cables, Rope up to 1/2", and Webbing.

Pull cord attached for easier opening with glove hand

Plastic dipped coated handles covered by a 1" tubular webbing lanyard

Precision-ground, hardened blades made with high-grade tool steel, forged and oil-hardened

Clean and smooth cut without crushing and deformation

Easy cutting with one-hand operation

Adjustable bolted joint, self-retaining screw

NOTE: Not suitable for steel wire
We also offer these modifed cutters in a non-spring loaded setup.
*** If your shopping cart exceeds $50 before shipping we will throw in a FREE FFPG Sticker Pack ($7.00 Value)!***